Save with the early bird booking rate!
850€ till March 31, 2019
Real – Life – Drama: Street Photography Workshop
Street Photography as an Photo Essay
June 11-14 in Berlin
with Andreas Herzau and Martin U Waltz
Agenda
This workshop is about creating a consistent street photography essay. So we all will be working on photo series
This advanced street photography workshop will have seven elements
Portfolio Review
Lessons on how to create a serien in street photography by Andreas and Martin
Individual talks with Andreas and Martin for each student
Guided photo walks with Andreas and Martin
Shooting on the streets of Berlin
Editing and post-processing the images taken during the workshop
Creating and presenting a Berlin themed photo series
Thursday 11 June 2020
10am – Introduction with Andreas and Martin
11am – Portfolio Review Part I
1pm – Lunch Break
1.30pm – Portfolio Review Part II
3pm – Finding topics for the photo essay
4pm – 2×2 hours photowalk with Andreas and Martin (max 6 persons)
6pm – Chill out with soup and beverages
8pm – End of day 1

Friday 12 June 2020
10am – "Street photography and series" talk by Andreas
11am – 2 hours photowalk with Andreas and Martin (max 6 persons)
1pm – Photographing in the streets / Individual talks
5pm – Editing with support by Andreas and Martin
6.30pm – Chill out with soup and beverages
8pm – End of day 2

Saturday 13 June 2020
10am – "Street photography and series" talk by Martin
11am – 2×2 hours photowalk with Andreas and Martin (max 6 persons)
1pm – Photographing in the streets / Individual talks
5pm – Editing with support by Andreas and Martin
6.30pm – Chill out with soup and beverages
8pm – End of day 3
Sunday 14 June 2020
10am – Photographing in the streets / Individual talks
1pm – Editing, feedback and compiling a series
3pm – Presentation and discussion of each participants series
5pm – End of workshop
Min. 6 participants
Max. 12 participants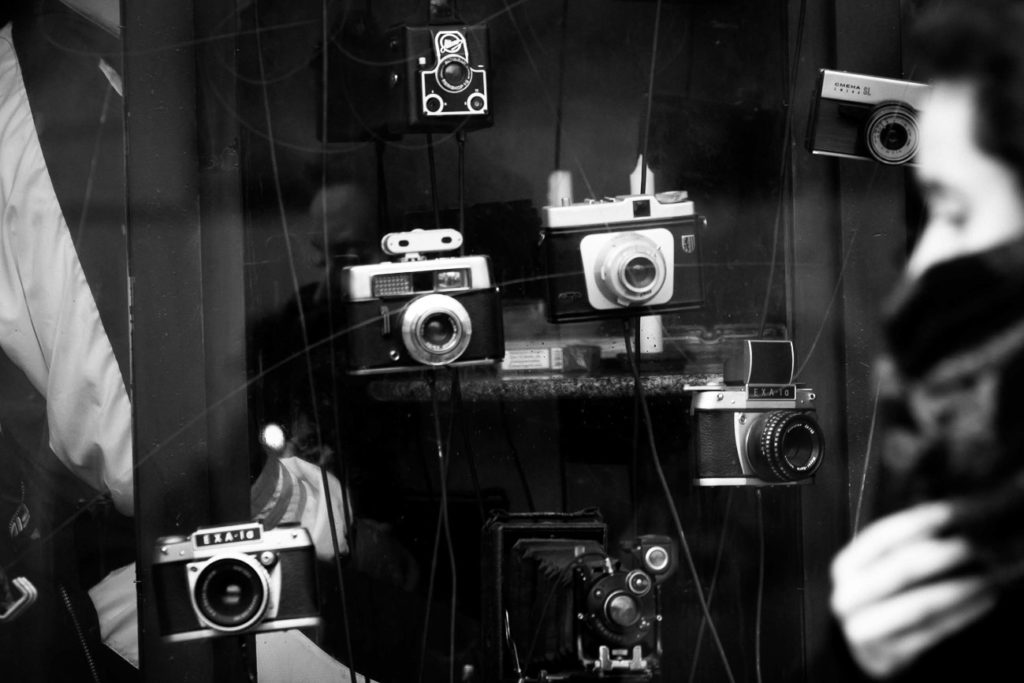 Preparation
– Please bring a series with up to 10 images as prints
– Think about a possible topic for your workshop series. Final decision on the topic will be taken at the beginning of the workshop
As inspiration some topics for photo series
Architecture and the human element
Berlin migrants
The wall
Berlin West
Berlin Brutal
Public Transport
Beyond the S-Bahn ring
The green city
Berlin Suburbia
City of tourists
Street fashion
Berlin waterside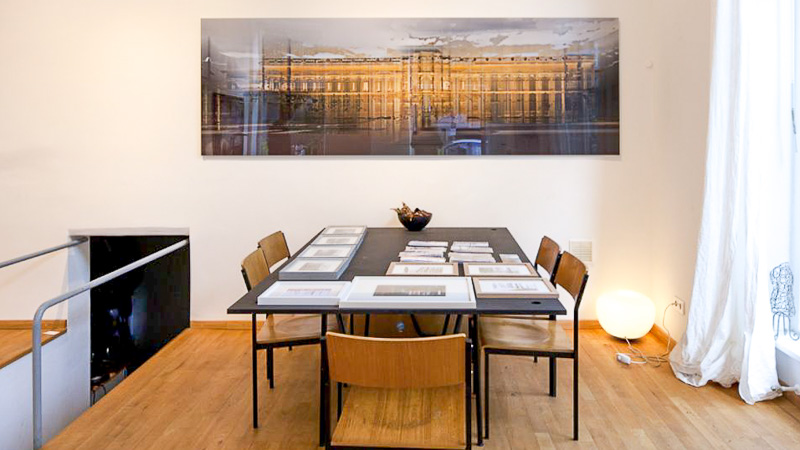 To bring
Camera (or smartphone), spare batteries, empty(!) memory cards
Laptop or tablet for the editing
Comfortable clothes
Patience and the willingness to discuss images
Included in the street photography workshop
Soft drinks and snacks during the editing / portfolio review
Soup and beverages on the first 3 workshop days
Please note: Other meals and accomodation in Berlin are not included.


Workshop location
Editing and talks will happen in a wonderful atelier in Berlin Steglitz
About Andreas Herzau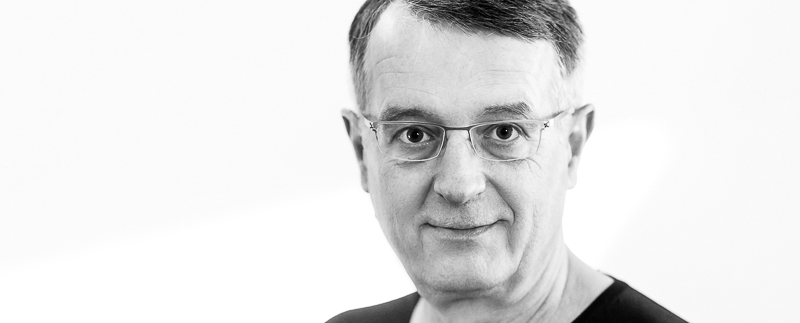 I'm very happy to to do this advanced street photography workshop together with Andreas Herzau. Andreas is an an accomplished multi-award winning photographer. The author of several photo books the last one being "AM" on German chancellor Angela Merkel. His street photography work has last been shown at the [SPACE] STREET. LIFE. PHOTOGRAPHY exhibition in the Deichtorhallen Hamburg.
More importantly Andreas is a skilled and passionate photography teacher.
Booking
The workshop fee 950€. The early bird booking rate is 850€ (till March, 31 2020). Full payment on booking required. Please use the Paypal buttons  for safe and easy payment. For payment via bank transfer, please contact me for banking details. Please note: The workshop language is German.
Save with the early bird booking rate!
850€ till March 31, 2019