Building a photography website is a challenging task. I see many of my photographer friends struggle with their website projects. So I decided to share 15 tips for a better photography website – written by a photographer for photographers.
Content
The photography website still matters
Why investing time in a photography website when social media allows you to put yourself out there with virtually no set-up time? I think there are several good reasons to make the website the cornerstone of your online presence:
Your website the only place online where you have complete control over the content and the form of your representation. You literally own your story and decide how it's told. You certainly do not have that kind of agency on social media.
Relying on social media means:
Your content will be censored.
Your content can only be published in a certain form.
Your content is placed in a high distraction environment.
You might get banned for no good reason.
You need to engage on a regular (daily) basis.
Your data is used to sell ads.
Your content is used to sell ads.
Even if you are happy with social media, your social media contacts might want to learn more about you. And then they will turn to your website.
The importance of a website varies from photographer to photographer. The website can be a crucial part of your business or simply an extended business card. Either way for the time being a photographer needs a website, why not building a good one, then?
Who is your audience?
Before you begin, take a moment to think about your target audience. Who is this website for. Well, everybody of course. But beyond that. Try to define audience groups that you want to address. This could be for example:
Editors
Corporate clients
Private clients
Gallery directors and curators
Workshop clients
Collectors of prints
and so on
What kind of information will each group be interested in? A gallery director vetting you for an exhibition has different information needs than an editor thinking about handing out an assignment. If you are not sure, do some research and ask members of your respective target groups. Most people enjoy talking about what they do and what they need. When you are all set and your website is online, make sure that these information needs of your target groups have been met.
Dealing with the unknown: We live in a dynamic and fast changing world. It is simply impossible to identify all possibly interesting target groups and their information needs upfront. Providing a range of well organized, condensed and factual information about yourself, that can be absorbed in fast and easy manner is a good answer to that uncertainty.
Now without further ado the photography website tips.
15 Tips for a stronger photography website
In order to build a good photography website, you have to cover a lot of ground. There is the technical setup and there is the content that will be displayed. I will discuss both parts.
Choose a solid CMS
CMS stands for content management system. Back in the day a website was hand coded, these days we use a CMS that allows for fast and easy updates and comes with a standard styling.
A good CMS
is flexible: you can add complex functionality like a shop, a booking system or additional languages at a later stage
has a good support eco system: online documentation, communities and professionals who will help create, update or enhance a website
is actively developed.
This pretty much rules out all esoteric CMS and those generic website builders offered by hosting companies. So what to choose:
An "all-in-one" company like for example Squarespace or Format, where you buy hosting, CMS and all functionality from one company
An open system like WordPress where you pick the elements from different sources and host your website at a company of your choosing.
The "all-in-one" solution will get you faster to decent looking website. A self hosted WordPress solution is far more flexible and certainly has the broadest support system. Over 30% of the web runs on WordPress. And there is a reason for that. WordPress is free, versatile and very actively developed. All my sites are running on WordPress.
In terms of cost there are little differences, while WordPress is free, the "all in one" solutions are charging a monthly fee. Yet WordPress will need hosting and you may want to settle for a premium theme and some premium plugins.
No matter what solution you are choosing:
Setting up your website will take considerably more than the advertised 5 minutes.
All solutions will take customizing and fine-tuning.
If you are considering to go with WordPress, you might also want to read: Building a photography website with WordPress
Get a custom domain and email address
A website is a statement about yourself. Using a custom domain and a custom email address is a simple way of saying you are serious about what you do. You mean business. Setting up a custom domain is easy and costs are minimal.
Use HTTPS on your photography website
HTTPS means the traffic between the website visitor and the website user is encrypted. Back in the day https was confined to ecommerce and payment services. These days https is pretty much the standard for all websites. Google is pushing hard for "https everywhere". Non https sites are actively discriminated:
The Chrome browser flags a http site as "not secure"
https has become a positive ranking signal when it comes to SEO
These days https usually comes at no additional costs. The set-up takes less than 5 minutes. Migrating an existing website to https takes a bit more time and skills. A standard photography site should not take longer than hour to migrate.
Design with a Mobile First approach
We are living in a mobile world. A visitor on your website is most likely not sitting behind a 27" monitor on a desktop computer. He will use a smartphone or a tablet. This is a macro trend: Mobile traffic has been increasing over the last years, desktop use is declining. Google search engine has moved to mobile indexing as well.
This means a website needs to look great and work well on a mobile device. To be precise your website needs to work on
a small touch screen
held in portrait format
with a device that has considerably less processing power than a notebook or a desktop computer and
with spotty mobile reception
A few things to look out for:
The mobile menu should be easy to find and to navigate.
Hero images need to look good in portrait format.
Show images in a single column and in full-width. Grid views, thumbnails and ample padding around images do not look good on mobile devices.
Use fast loading image galleries that are easy to navigate
Adjust the font-sizes of headings and titles
Keep texts legible: don't go below a minimum font size of 16px
Keep animations and sliders to a minimum
Avoid fancy hover effects.
Use buttons for links whenever possible.
Make it fast: Optimize for load time
It is simple, if your page does not load fast enough, people will move on without ever getting to your site. It is a good idea to have a load time of 2 seconds or less in your target region. You can use web services like Gtmetrix or Pingdom to find out about the speed of your website.
There are few things you can do to speed up your site:
Compress your images and use only the size (width in pixel) you need
Stay away from resource hungry elements like sliders.
Keep the page size under 2MB if possible.
Use a hosting company with fast servers.
Keep it simple
There are many valid design approaches to a website, web design is subject to trends and then there is the personal taste of the photographer. Hence there is no point in highlighting certain designs .
Usability is beyond design. Your website has a purpose. It is a tool that allows the visitors to learn something about your work and about yourself. And possibly they buy the products and services you are offering. So rather than making a bold design statement make usability and simplicity a priority on your website. This means
an easy to find menu – both on mobile and desktop view
legible fonts in a decent (not to small) font size
good contrasts between font color and background
Go for a smart structure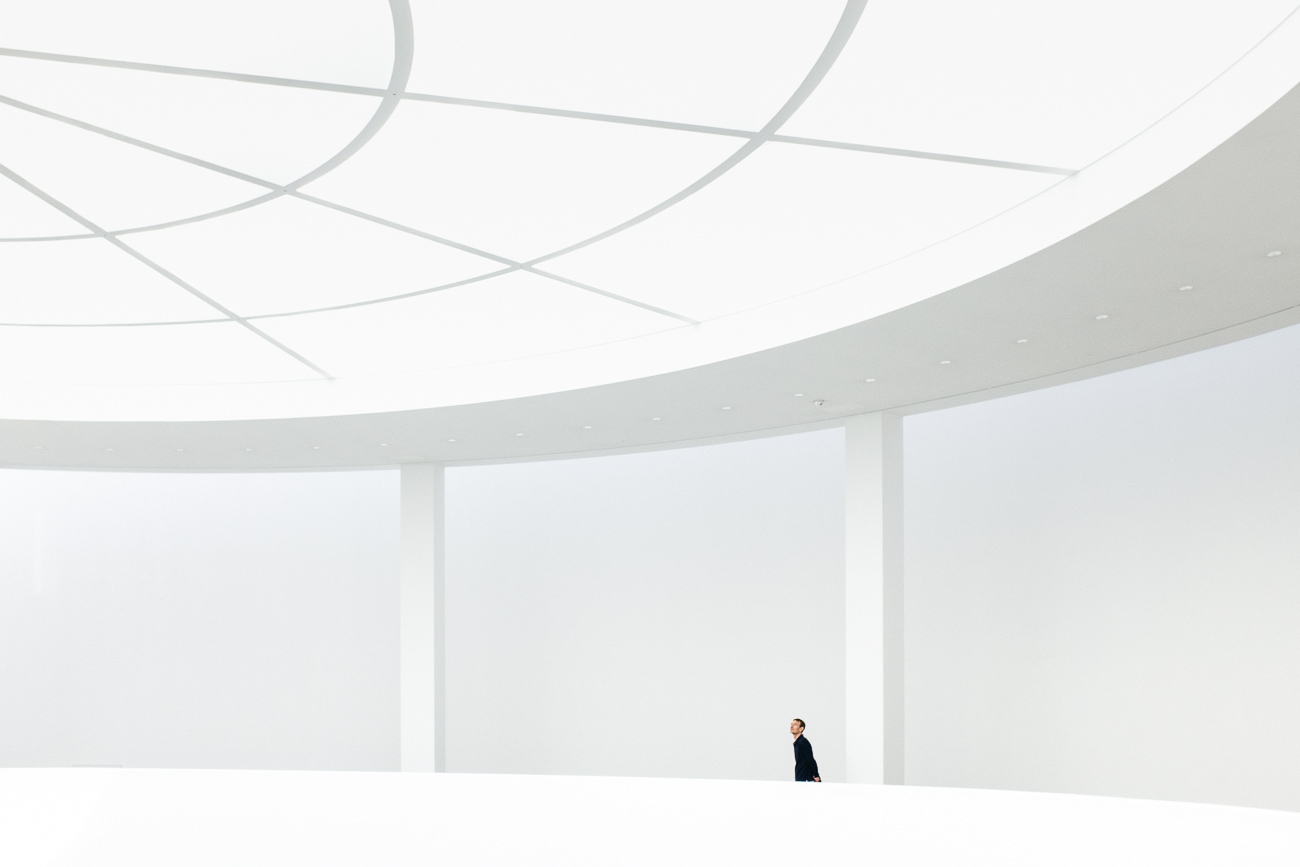 A good photography website is easy to navigate. Help the user to find what they are looking for. Use the opportunity to highlight what matters to you and the direct the visitors to these pages that are important to you.
The menu
While photographers do have very different business models, I feel it is a good idea to have at least the following pages in the top level of the menu:
Keep the menu simple and uncluttered. Keep the number of top level entries small.
The internal link structure
The second element is a system of internal links between your pages. All pages of your site should have internal links to other pages of your site. The internal link structures is a great way of telling your visitors and the search engines which pages matter most. Important pages should have the highest number of incoming links. It is the "all roads lead to Rome" principle. And you get to decide which page is "Rome".
The end of a page
Once a visitor has reached the end of a page, what's next? The footer menu? You can do better that that. Ideally pages will end either with a "call-to action" like "contact me" or "subscribe to my newsletter" or with an offer to visit related pages of your site.
Put your homepage to work
The homepage is the page that is connected to your root domain. In my case it is streetberlin.net. It will be one the most frequented pages of your website.
Bear in mind: The visitors of your site are pressed for time and moving fast. Most of them will only visit 2 or 3 pages on your website. The homepage is one of them.
So make your homepage count: Provide relevant information about who you are and what you do on your homepage. You might not get a second chance to tell your story.
Show your best images in their best form
Focus on your strongest work. Your website is a showcase and not an archive. Remember the visitor will not see more than 2 or 3 pages. Make sure they see the work of yours that really shines.
Organize your images in series, projects or sub portfolios. Provide context. You know what your work is about. The visitor does not. Make sure the visitor gets the necessary information to understand and appreciate your portfolio.
The technical stuff: Most importantly make your images lightweight so that all pages on your site will load fast.
Limit the width of your image to what is actually needed. No point in using an image width of 3000px when the image is only displayed in 1000px width.
Compress your images. The web is not print, there is no need having high resolution files on your website.
Make sure that your images look good on mobile
Go easy on social media buttons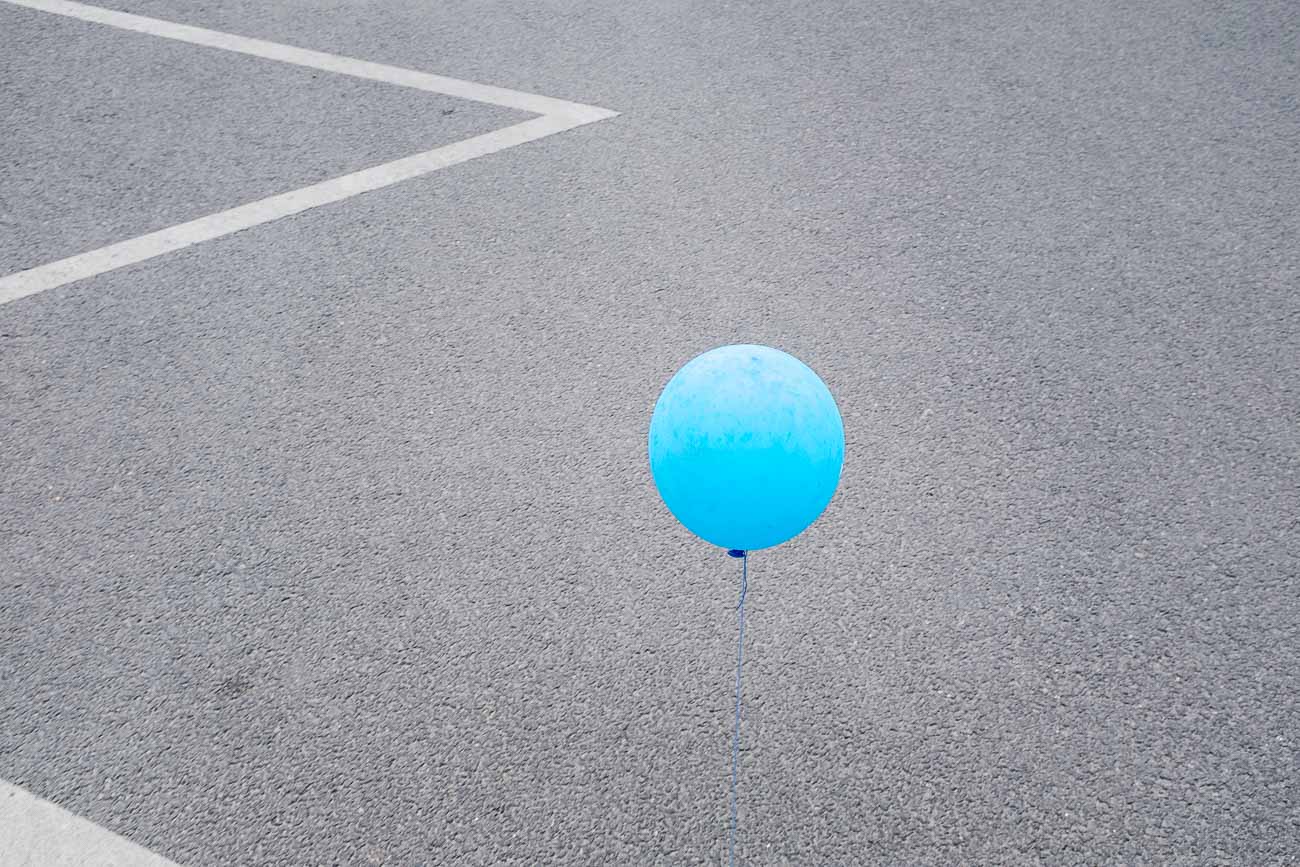 The term social media buttons is actually a bit confusing, because there are two very different kinds of social media buttons:
The button linking to your Facebook, Instagram or Twitter feed
The "share" button which allows website visitors to share the page they are currently visiting on their own social media account
Buttons linking to your social media feeds will divert users from your website to social media channels. And that is not what you want. Actually people should come from social media to your website. The website is the place of the best information on your work and on yourself.
I have removed all social media buttons from my website even though I'm quite active on social media.
When using social media buttons, bear in mind:
Share buttons make only sense, if you produce share worthy content.
Buttons linking to your social media require a decent social media presence (good content, regularly updated, a decent number of followers, and a good engagement rate).
Is it a share or a link button? Make sure that your visitor knows what is what.
Make contacting you easy
One of the main goals of a website is allowing people to contact you. Make contacting you easy and effortless.
Place the contact option in the top level of your website's menu
Offer various options to contact you: email address, phone number and contact form
Keep the contact form sweet and simple
Make the email address and the phone number clickable
Having a contact form is important because many mobile users do not have an email handler configured. They can not click and send an email.
Tell us something about yourself
Self promotion is always a challenge. Many photographers I know tend to be introverts, which does not things easier. Yet a photography website is just about that: Promoting the photography and the photographer. The "about" section allows you to place
a short bio including your photography education
a list of services you provide
a list of awards, exhibitions
a list of books and articles you have written
a list of publications where you are mentioned
a list of notable clients
Basically everything that allows a visitor of your website get an idea about who you are as a photographer. Keep the text sweet, short and concise.
Use a blog
A blog is an easy way to post quick updates. You can use a blog in various ways:
informing about updates and news like upcoming exhibitions
"behind the scene" information on how you work
SEO optimized evergreen content that is interesting for potential clients of yours
photographic series beyond your regular portfolio
If you decide to blog, there are two simple rules to follow:
Blog on a regular basis
Remove dated content
Do basic SEO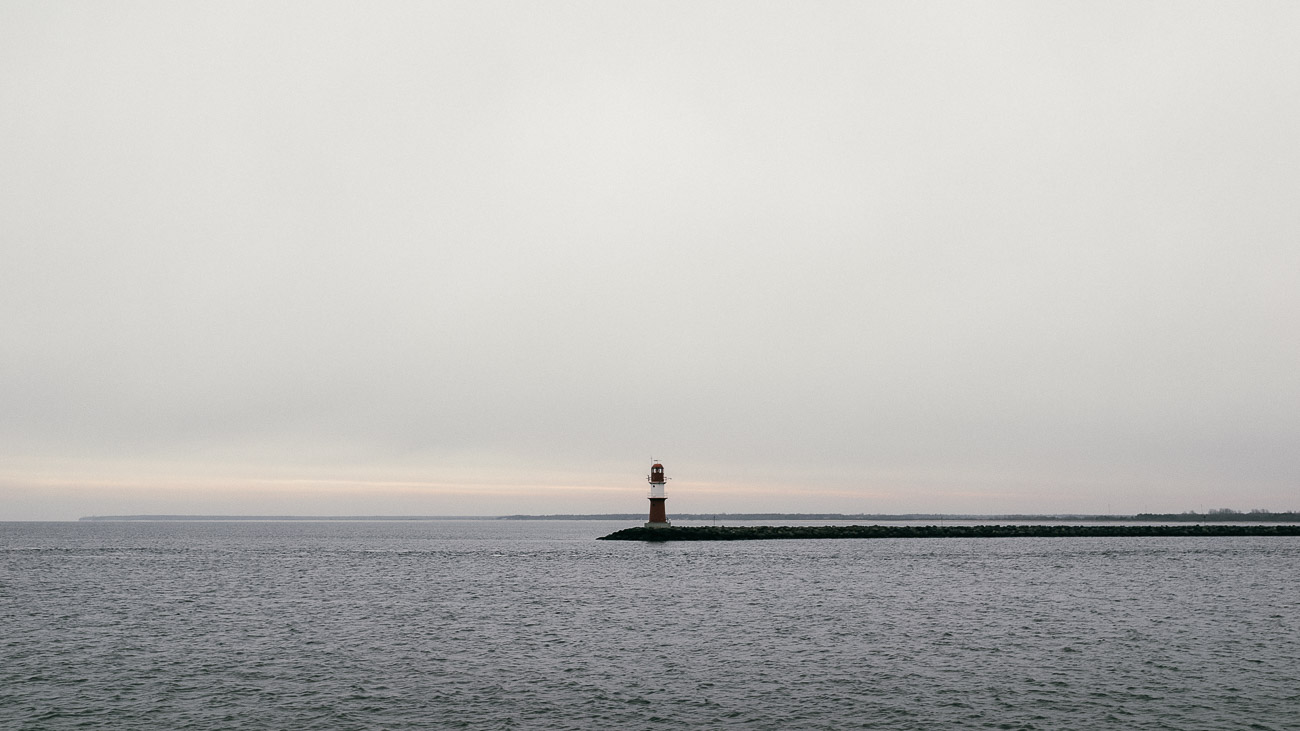 SEO (search engine optimization) is about the fine art of being found on the internet. In the western hemisphere this means basically ranking in the Google search results. SEO is a complex topic and ranking for a competitive keyword might not be easy. Yet your website should rank on #1 for your name or if you have a very common name for your name + photography.
In other words if someone googles you, your website should be the first thing that appears.
Make sure that your name can be found in most of these places
the title tag and the meta description
the h1 and h2 headers
The alt text of the images
the text of the website
Also consider using schema information. Schema provides rich snippets of information that can be easily understood by search engines.
It is a good idea for webmasters to have a Google search console account and the website added to it. There is lot of useful information like what keywords is your website ranking for and which keywords are driving traffic to your site. The search console will help you understand how Google sees your site and it is also Google's way of communicating with webmasters. If your site get's hacked and starts spreading malware, Google will let you know through the search console. Submit a sitemap of your website to the search console. This will help Google to understand the structure of your website. The crawling and indexing by Google will go much faster.
If your photography business is local , consider getting a Google My Business listing.
Running some sort of analytics on your website will provide you with information about where your visitors are coming from and what pages they are visiting on your website. This is very helpful information, if you want to increase the visitor numbers on your website.
Update your website on a regular basis
Finally your photography website is live. That's great and yet the job of a webmaster is never done. You need to keep your website up-to-date. A dated website – be this dated in design or dated in content – leaves an awkward impression.
Technical updates and bug fixes
Design updates: Fonts, colors, hero image
Update and improve existing content
Add new content
Remove dated and weak content
Many webmasters focus only on adding new stuff when it comes to their content policy. That is a mistake. Dated and poor content makes a photography website unattractive. Just like a photography portfolio – removing the weak parts is the fastest way to improve it. Finally polish, improve and update content that is already good and popular.
Final thoughts
You can do it
Most photographers fear the technical challenges of building a website. The technical part is actually quite easily mastered. Anybody who masters actions on photoshop, the darkroom or an analogue medium format camera can build a decent photography website. It not exactly rocket science. It simply takes some basic technical understanding, perseverance and patience.
The content is the true challenge
Creating, selecting and preparing the content is much harder and way more time consuming than the technical setup of a website. You have to decide how you want to be seen as a photographer, that is not an easy decision. Editing your own portfolio is hard and writing about yourself in a concise and readable manner is no easy task either. The content is also much more important than the technical stuff. No amount of stylish web design will turn low quality content into gold. On the other hand great content will look awesome in a clean and minimal presentation. Content is king.
One step at a time
Launching a website can be a daunting project. The wonderful thing about websites: They are modular and flexible, if you made a smart decision on the CMS. So start small and take it from there.
I hope these tips for a better photography website were helpful. Happy website building!
Martin U Waltz is a photographer, educator and writer in Berlin. His passion is street photography. 
Martin has written and co-authored several books on street photography. Martin  has won numerous photography awards and his work has been shown in exhibitions around the world. 
Martin is a passionate photography teacher. He offers street photography workshops and personal photo coaching in Berlin.
Discover Berlin • Learn Street Photography • With Martin U Waltz
Upcoming street Photo Workshops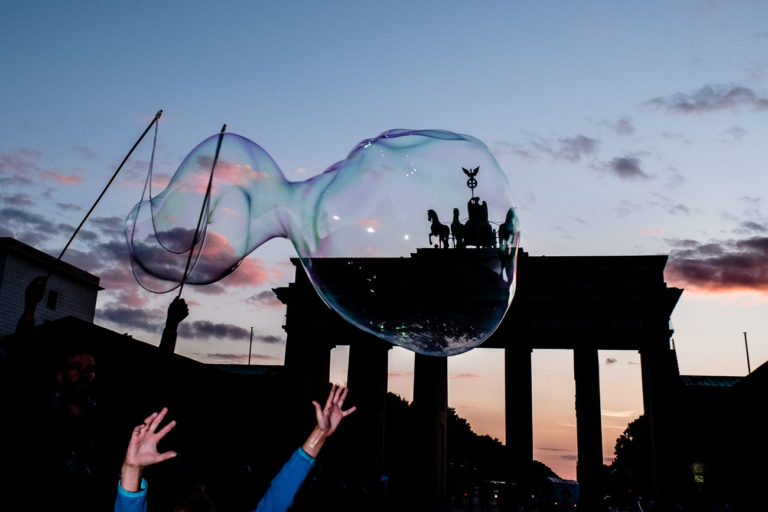 September 11-13, 2020 • 3 days • German language • 1 Spot available
Info + Booking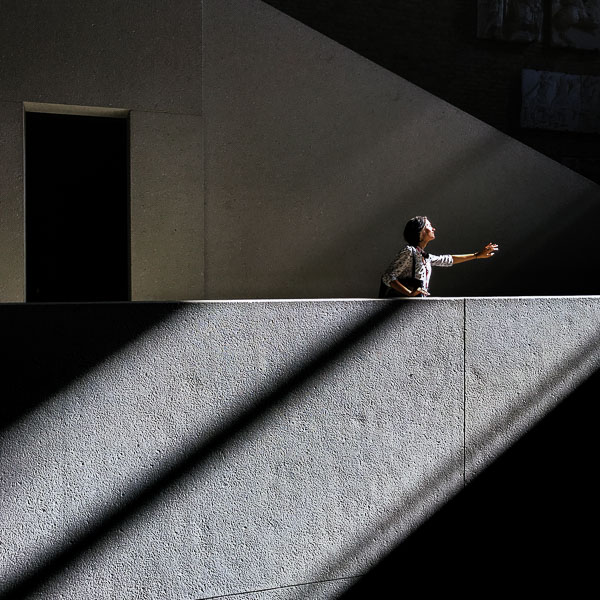 The Personal Photo Workshop ​
Book Martin for a one-to-one photography workshop or photo tour experience. Personal photo workshops in English, French and German.