A lot happened in 2019, it was an exciting year.
Nice and Nice again
In March I did a street photography workshop in Nice, France while enjoying the hospitality of Pia Parolin. Meeting Pia was certainly one of the highlights of 2019. Pia also set up a talk on street photography for me at the German French Cultural Center in Nice. That talk led to an invitation for a solo exhibition on Berlin 30 years after the fall of the wall. The exhibition "La Reprise" opened in November 2019. It was funded by the German Goethe Institute. So I had the pleasure of staying twice this year in Nice.
I met Pia again at the The German Street Photography Festival in Hamburg, at an opening of her exhibition "L'amour triomphera toujours" in Berlin and at an artist talk we did together at the Institut français in Bonn, Germany.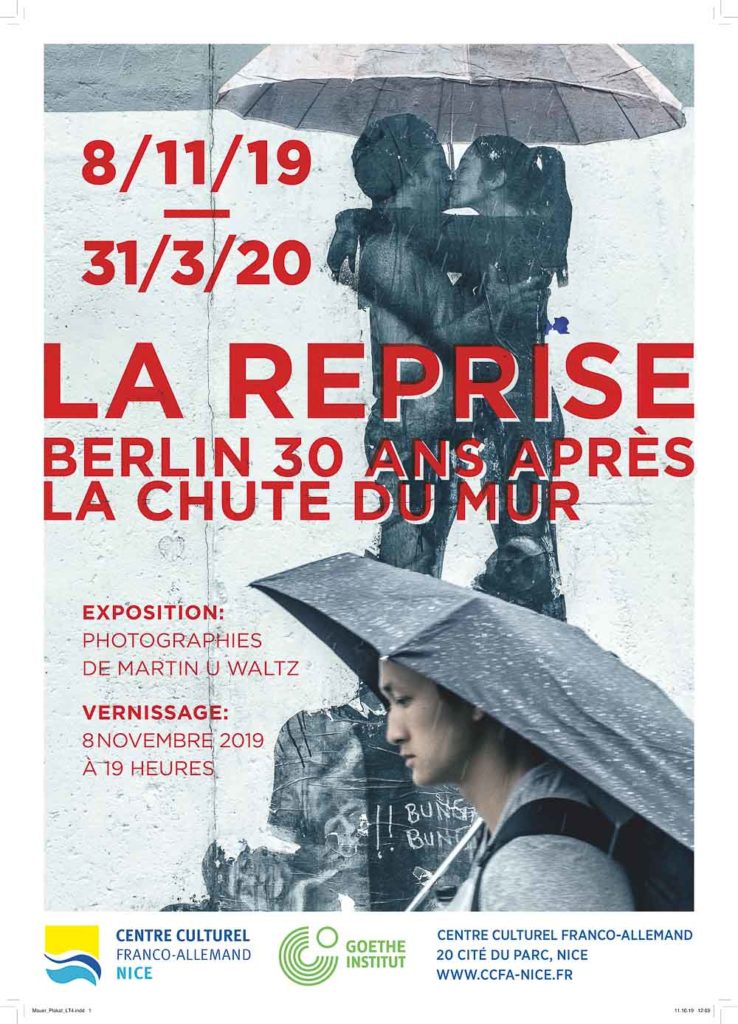 The German Street Photography Festival
In June the 1. German Street Photography Festival happened organized by Marco Larousse, Siegfried Hansen and myself – after launching the German Street Photography Site in 2018. We did talks on photography, a photo slam, a competition and an street photography exhibition with over 80 photos on display. Roughly a 150 people attended, the festival was booked out. It was wonderful experience meeting so many people – some of them I only knew online. I'm tremendously grateful to Marco Larousse who did most of the organizational work. I feel very privileged to have joined forces with Marco and Siegfried.
Books
The book "Masters of Street Photography" was published in the second half of 2019 by Ammonite Press featuring the Bragdon Brothers, Melissa Breyer, Giacomo Brunelli, Paul Burgess, Sally Davies, George Georgiou, Ash Shinya Kawaoto, Jay Maisel, Jesse Marlow, Dimitri Mellos, Rui Palha, Ed Peters, Alan Schaller, Marina Sersale, Alexey Titarenko and myself.
Once again I really enjoyed looking at my work in print. And I certainly intend to do more books in the future.
It was a pleasant surprise that last years book "Streetfotografie – Made in Germany" published by Rheinwerk Verlag won the German photobook award in Bronze.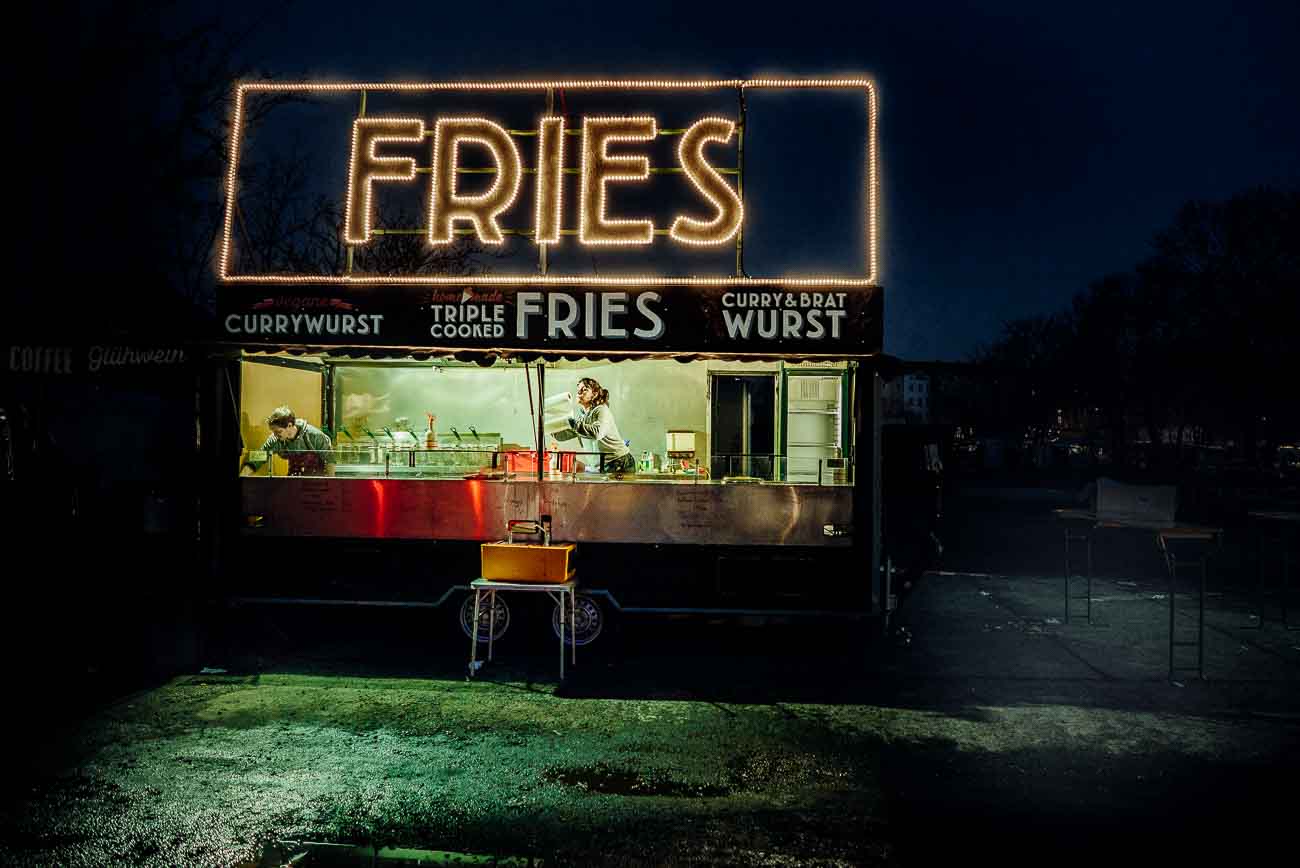 Berlin Blues and a passion for the sea
2019 Berlin was less inspiring for me as usual. Like in all long term relationships there are ups and downs. And 2019 ist was more down than up. berlin fragments was the only Berlin series I finished. Part of the Berlin blues was me leaving the Berlin1020 collective. I felt we had drifted apart and that it was time for me to move on.
On the other hand I was very passionate regarding my work on the sea. I re-edited seascapes I and I shot seascapes II and seascapes III. I also did 3 photo essays on the seaside both in Nice and in Mallorca where I spend the summer holidays.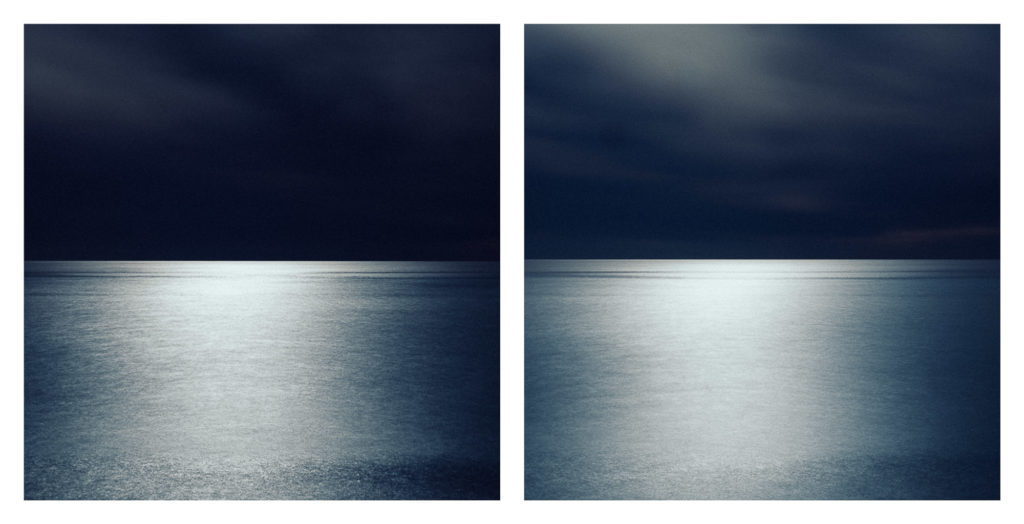 What else
Workshops: I did many personal and group workshops in Berlin and I enjoyed teaching immensely. Meeting new people and helping them improve their photography is such a pleasure. Together with Andreas Herzau we did an advanced street photography workshop and I'm very happy that we will offer a 4 day advanced street photography workshop in Berlin in June 2020.
Commissioned by Apple: Apple asked me to walk along the path of the former wall in Berlin. The idea was to show the united Berlin without the wall. You can find some of the images and the video on Apple's Instagram. It is amazing what you can achieve in short time, when you work with a dedicated team of brilliant people. 12 images were shown at the Apple store Berlin, I had never seen images of in such huge dimensions (10 feet height). The size was really impressing.
Group exhibitions: I participated in group exhibitions in Manheim, Berlin, Hamburg and I was very happy about the invitation to the "Street sans Frontières" exhibition in Paris, France by Martin Vegas.
2019 turned out to be an eventful year and I'm really looking forward to some down time. I enjoyed meeting and working with many wonderful people. A privilege that I'm grateful for.
2020 is wide open. Photography, writing and teaching is high on my agenda. Other that that we will see.
I wish you the very best for 2020.
May the force be with you. Live long and prosper.
Martin U Waltz is a photographer, educator and writer in Berlin. His passion is street photography. 
Martin has written and co-authored several books on street photography. Martin  has won numerous photography awards and his work has been shown in exhibitions around the world. 
Martin is a passionate photography teacher. He offers street photography workshops and personal photo coaching in Berlin.
Discover Berlin • Learn Street Photography • With Martin U Waltz
Upcoming street Photo Workshops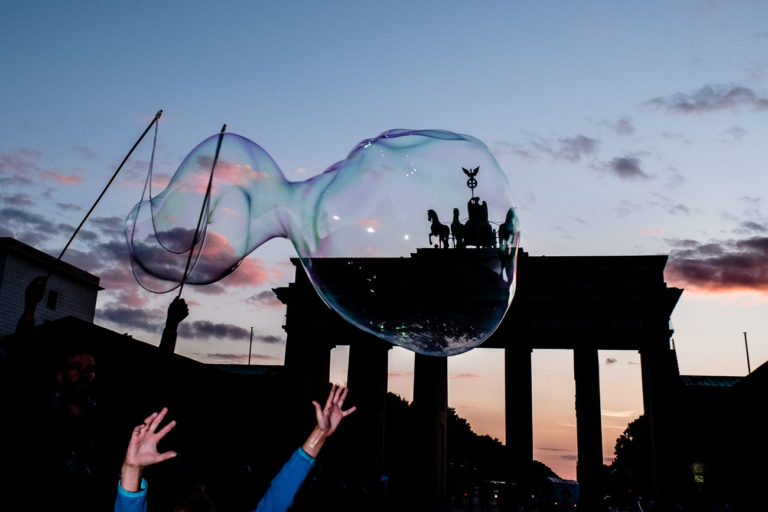 September 11-13, 2020 • 3 days • German language • 1 Spot available
Info + Booking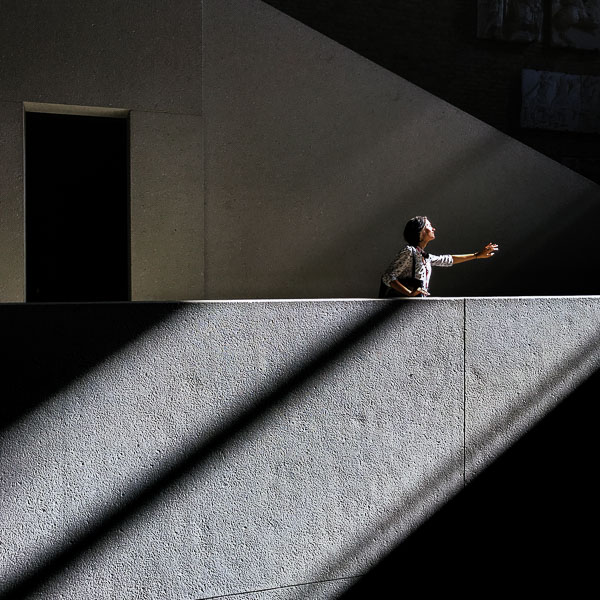 The Personal Photo Workshop ​
Book Martin for a one-to-one photography workshop or photo tour experience. Personal photo workshops in English, French and German.