What is the best camera for street photography? What do you recommend? That is the question I get asked most. In the last years I have been changing cameras a lot always in the search for the better one. In retrospect I can say gear swapping did not really help me improving my photography.
Let me share some insights of this journey.
The minimal approach: Use what you have.
The camera you have right now is just fine. Street photography is not very demanding in terms of technical requirements. While it might be difficult to do wildlife photography with a smartphone or a small compact camera, shooting street with these are viable options. I took the photo above during a morning run with a smartphone, an outdated one by today's standards. And the smartphone was just good enough to capture this scene in the gorgeous morning light. So it is true. Whatever camera you have right now, it will be good enough.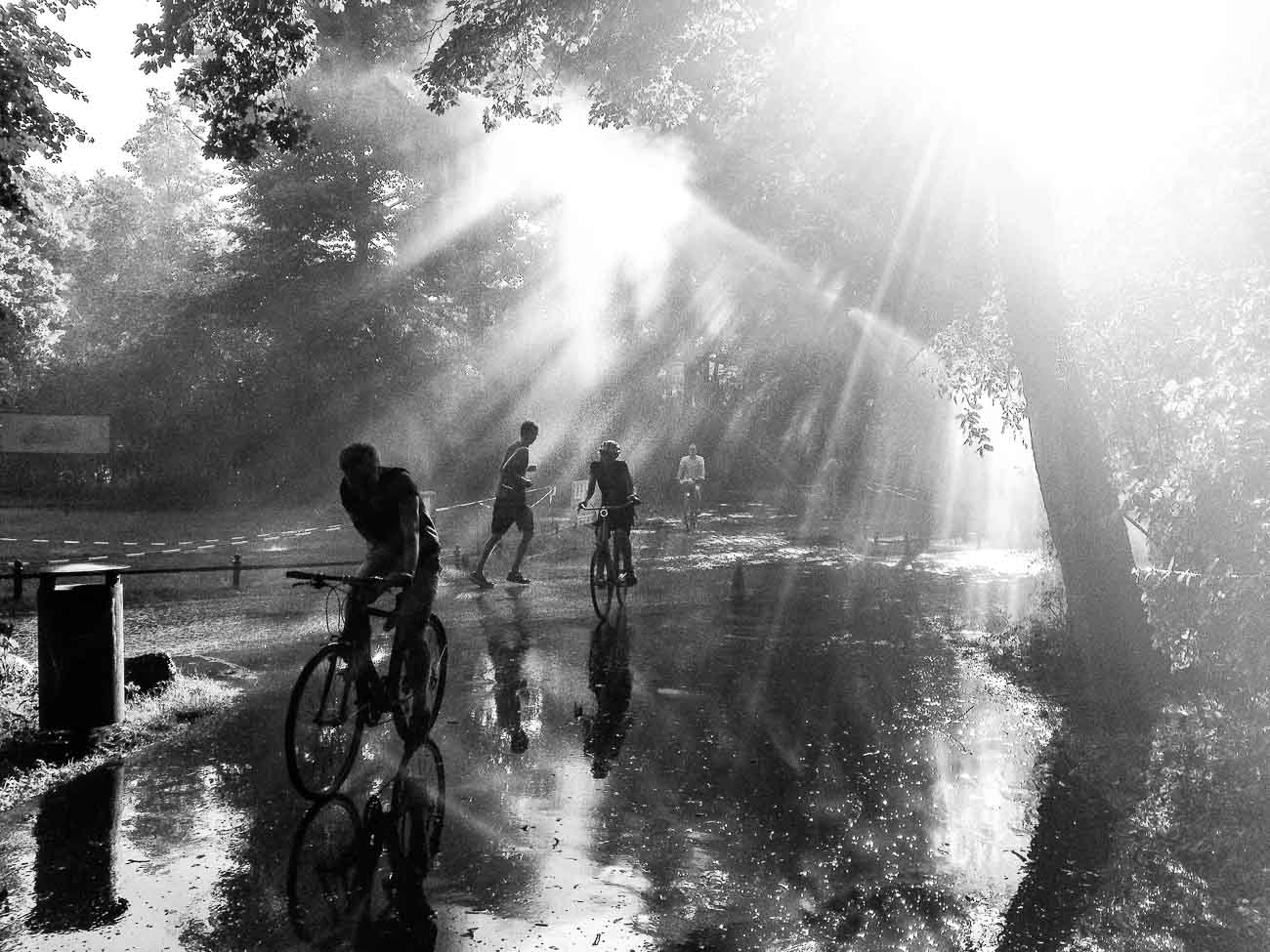 The maximum approach: Get the best
What does the ideal street photography camera look like? It comes
in a small unobtrusive form factor,
it has a large sensor
a water sealed body
capable of doing high iso shots with little noise,
a fast wide angle lens,
a high speed autofocus and finally
a silent shutter.
Unfortunately no camera excels in all these categories at the same time. Even if your budget is unlimited you will have to compromise.
The best camera for street photography is the one you like
More specifically: The best camera for street photography is the one you like using. Is the camera you are happy to operate. Many street photographers around the world are using gear that is seemingly far from ideal. DSLRs, vintage film cameras ranging from mirrorless over SLRs to middle format, Smartphones etc. It is not that these photographers do not know better (or can not afford better), it is a matter of their personal style and choice. Again, anything goes.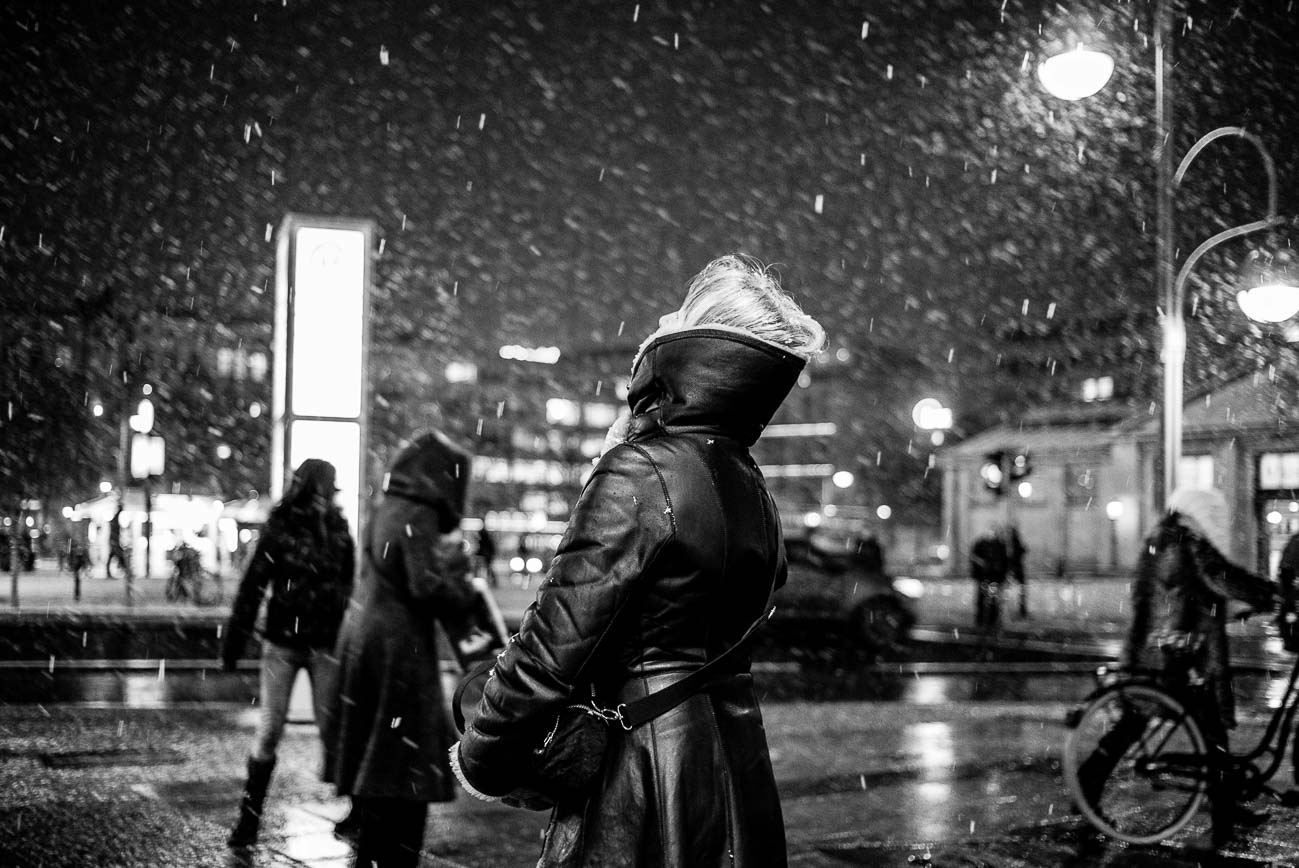 So be a film shooter, a Leica shooter, a middle format shooter, whatever floats your boat.
I tried many cameras, pretty much all of them served me well. Yet some cameras I simply did not like. I tried to like them, because they were so very well at what they did. Powerful tools. Or I tried to like them, because they had this iconic reputation. Leica worked for street photography legends Henri Cartier Bresson, Bruce Gilden and Alex Webb. Surely I would be happy with a Leica for street photography? I tried, more than once. I did not warm up to it.
Eventually I allowed myself to accept that like and dislike was even more important than an impressive spec list or an iconic brand name. There is no point in using a camera that is not a joy to use. And joy to use is a very personal thing. To me Leica is not the best camera for street photography. This says a lot about me and very little about Leica.
The  photo was taken in front of the french embassy in Berlin, the night after the terrorist attack on Charlie Hebdo magazine in Paris, France. Here I needed the high iso performance in order to deal with the low light. The silent shutter allowed me to get close without disturbing or distracting. The camera I used was a Fuji X100S.  I have owned all four models of the Fuji X100 series. The first models were far from ideal, yet I always enjoyed using the Fuji x100 .
Street photography camera recommendations
Let's talk about some cameras on the market and some real life choices.
Ricoh GR / GR II
For a long time my go camera for street photography was the Ricoh GR. The Ricoh GR II was a modest update that basically added WiFi connectivity. It is a popular choice among street photographers. What I like about the Ricoh GR:
it is very small and lightweight
great image quality
near noiseless shutter
APS-C Sensor
extremely compact body
Yet the two features I really adore:
The camera can be fully operated with one hand.
The flash can be set to shoot manually. The flash power can be regulated manually as well. This means it is great for flash street photography even when you are shooting in all manual setting.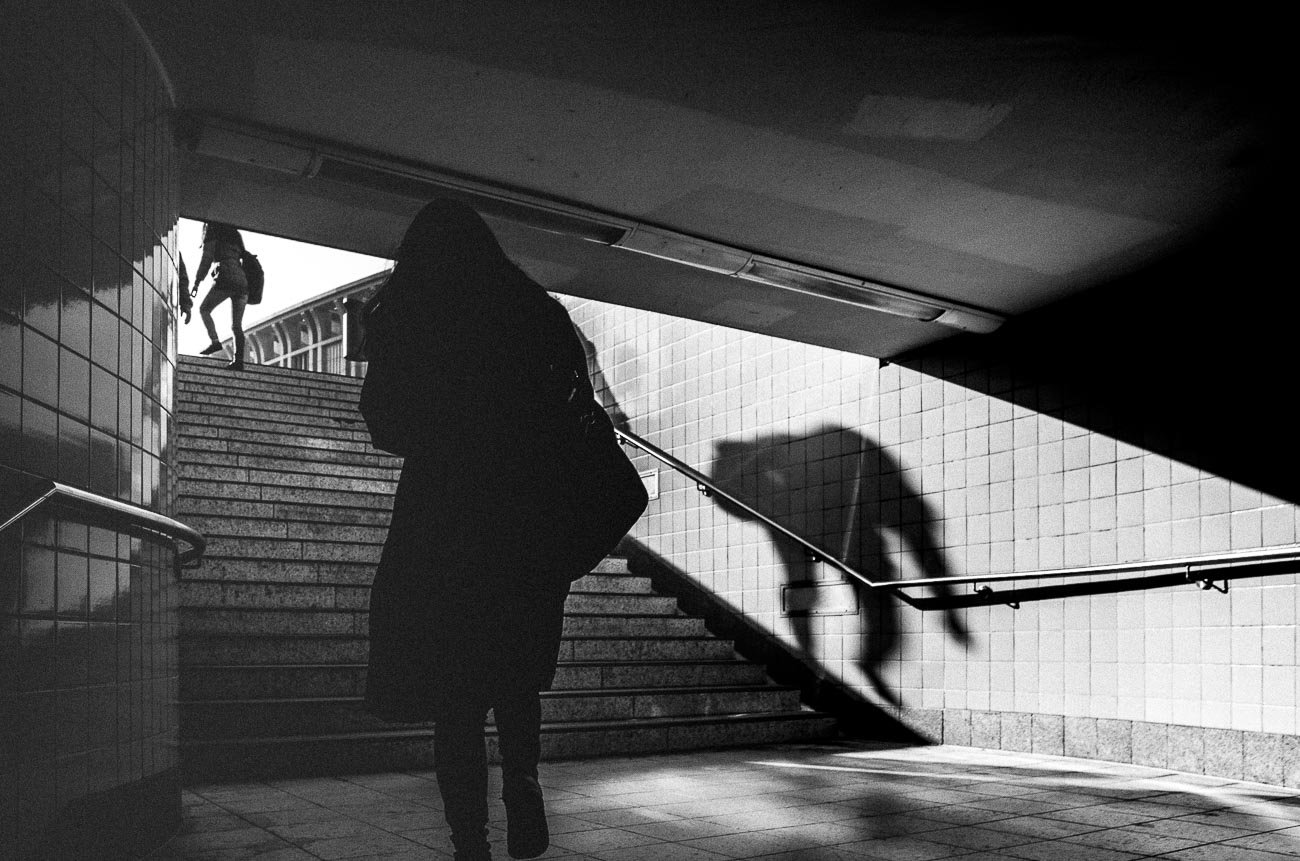 I took the above shot while carrying a suitcase and messenger bag, one free hand was enough to get the shot.
Yet the Ricoh GR is not perfect.
Sensor dust is a problem.
The lightweight body is susceptible to camera shake.
The lens is only moderately fast with f2.8.
Ricoh GR III
Ricoh GR III launched in early 2019. It is a serious spec bump compared to the Ricoh GR / GR  II in the same compact form factor.
a 24 MP sensor
shake reduction system and a (much needed) sensor cleaning system
a touch screen
The GR III is a lot of fun on the street. When I testing the GR III, I really came to enjoy anti-shake system. This makes partially blurred images really easy.
What I did not like
No more built-in flash
Battery life is very short (200 shots)
The AF speed is mediocre.
The GR III is a wonderful camera for street photography. The same goes for the Ricoh GR / GR II, particularly for the price sensitive buyer – and for those who care for a built-in flash.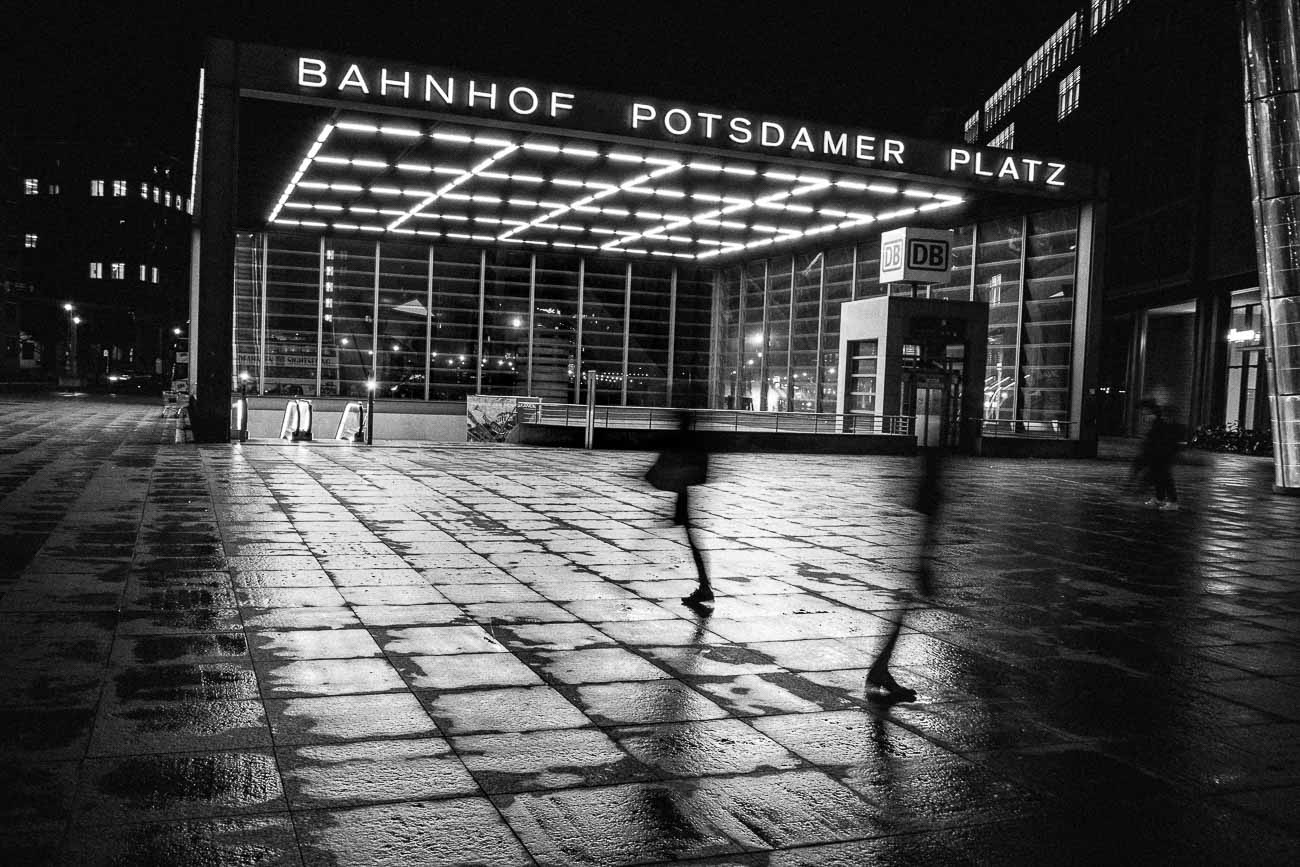 Fuji X100F – Martin's choice
The Fuji X100F is the fourth model of the X100 series and Fuji has constantly improved the specs while preserving what was already good. And the hard work fuji put in shows. Today the Fuji X100F is my favorite camera for street photography. I rarely leave home without the Fuji. Here is what I like about this camera:
silent shutter
fast lens f2/23mm lens
fast autofocus – reliable in bad light situations
electronic viewfinder and electronic enhanced rangefinder
excellent image quality
24 MP APS-C sensor
good high ISO performance
great ergonomics
compact body, no camera bag needed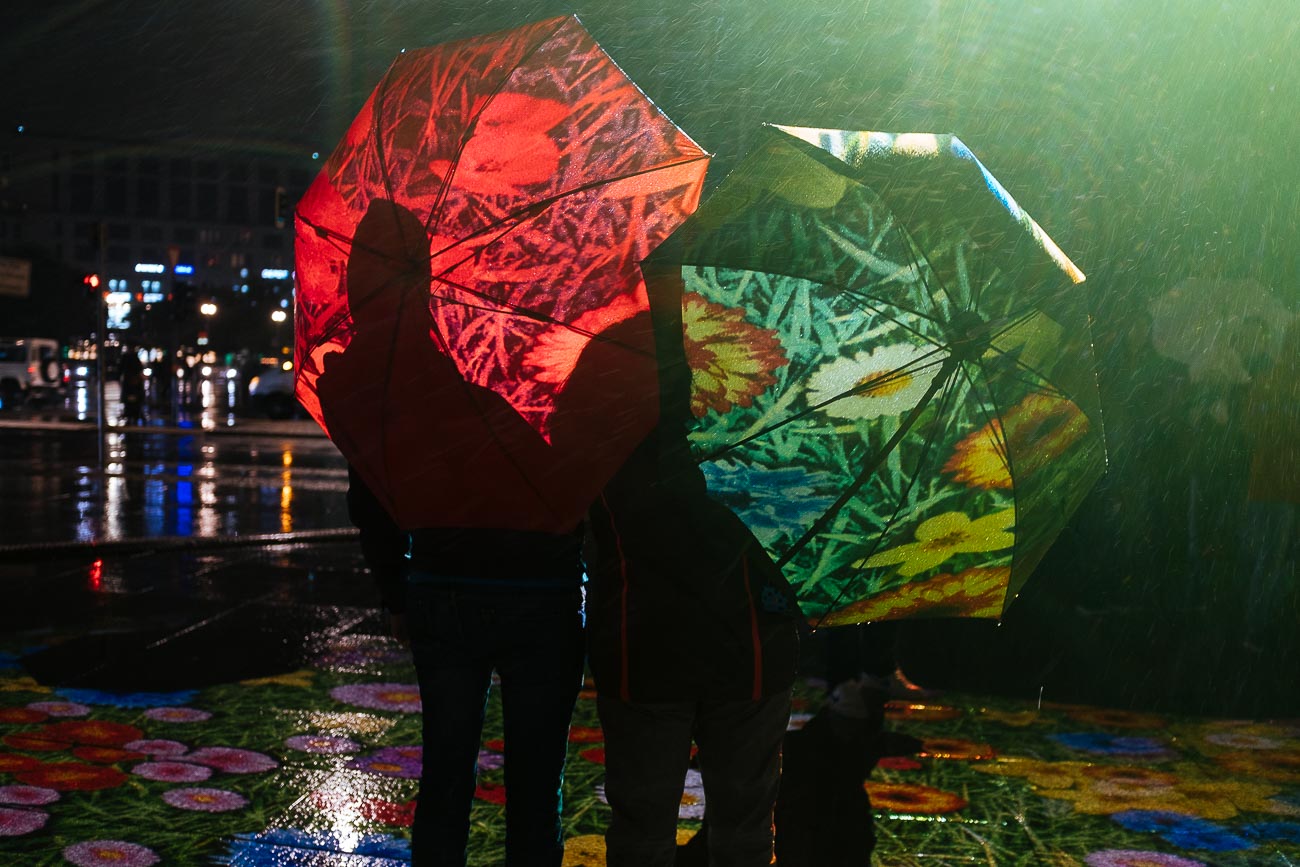 Again the Fuji X100F is not perfect. The body is not water sealed, the display can not be tilted and the lens is very susceptible to flares. Yet it is certainly the camera I use most at the moment. So for me and at this time: The Fuji X100F is the best camera for street photography. 
What cameras are popular in the street photography community?
Let's have a look at what others in the street photography community are using. It comes with the territory that I meet a lot of street photographers, both in Berlin and  abroad. Here is what see them using a lot – beyond the Ricoh GR and the  the Fuji X100 series, both being hugely popular choices among street photographers around the world.
Micro 43 Systems
Many street photographers are happy with the Micro 43 system, particularly with Olympus EM5 and EM 10 series and it easy to understand why. Excellent image quality, a compact body, very affordable prices for camera and lenses make these cameras excellent choices for street photography. The major drawback for me: Micro 43 sensors are not the best choice when it comes to high ISO behavior. So if you are into night street photography, the Micro 43 system might not be your best choice.
Fuji X Series
Beyond the X100 the Fuji X-Pro series  and the Fuji X-T series are very popular among street photographers. The Fuji X system is certainly one the best mirrorless systems on the market. There are wonderful lenses for street photography like the excellent and affordable Fujinon XF 23mm F2 R WR. Of course, the strong ties between the Fuji marketing and the international street photographer community does not hurt either.
Leica Q
The Leica Q features
a fast f1.7 / 28mm lens
a compact body
a full format sensor.
Despite the high price point I see many street photographers using the Leica Q like my Berlin1020 collective brother Chris Candid or or in-Public Member Siegfried Hansen. I have yet to meet a street photographer using the Leica Q who was not happy with it. So if you are a 28mm person and the price point does not scare you away, the Leica Q might well worth a consideration.
What about Sony?
Sony produces a fine choice of mirrorless cameras featuring  APS-C and full format sensors, add to this a good set of quality lenses to choose from. Obviously these cameras are a very solid choice for street photographers. Yet I see them rarely being used in the world of of street photography. I own the Sony A7 RIII and the image quality is second to none.
The Influence of Marketing
And finally let us not ignore the power of marketing. We all can be easily influenced and biassed. Most big brands like Ricoh, Olympus or Leica and particularly Fuji are working the street photography scene very hard. Only Sony camera marketing ignores the street photography scene in the US and Europe completely. So I feel the limited use of Sony cameras in the street photography niche is mostly due to poor marketing on Sony's side.
So when you are about to choose a camera, think about it: What are you buying into: A camera system, an iconic brand or recent marketing activity?
Full format and street photography
There is a lot going on in the market for full format mirrorless cameras. Canon, Nikon, Zeiss and Panasonic have recently introduced or announced new full format cameras. Well, the verdict is still out out if any of these new cameras are up to the already existing competition in this segment.
As for street photography and full format the verdict is in. You don't need a full format camera to shoot street photography. Yes, a larger sensor has the potential for higher image quality. True. Yet this comes at the price of higher cost and less compact systems. And in terms of image quality will there be notable differences in real life tests? I don't think so. I have shot many thousand images with M43 and APS-C cameras, not once have did I think: "Yes, great shot, if only I had taken it with a full format camera."
So yes, there seems to be a tendency to larger sensors in more compact bodies. But unless I can get a full format cam at the same price point and the same compact form factor as the Fuji X100F I'll happily continue to use APS-C.
New is good. Used might be better.
Of course, we all like to have the newest and the latest. Yet getting a second hand camera for street photography might be even a better choice.
Obviously a a second hand camera is a budget friendly choice. So there is more left for photo books, travel or photo workshops.
Buying a used camera is a great way to do an in-depth test, to find out if that particular camera works for you. If that camera does not work for you, you can simply resell it – with very little or no money lost in the process.
If we are honest, there haven't been any groundbreaking technical revolutions in the camera industry in recent years. All novelties are in the category of spec bumps. Faster AF, more megapixel, large sensors. So a 2 or 3 year old camera is neither a dated or a bad camera by today's standards.
Shooting with a used camera is far more relaxed in my experience. There is a limited amount of money at risk and the first signs of wear and tear are already there.
So if you are in the market for a camera, check out the second hand market. The best camera for street photography might be used one.
An older model of the Fuji X100 or Ricoh GR will serve you well, if you start out in street photography. Both the Ricoh GR and the Fuji X100 series are out there for quite some time. So older models are available at bargain prices.
What a makes a great street photography camera?
In my experience it comes down to four criteria for a great camera for street photography:
Usability: Easy and joyful to use
Portability: Always with me, fits in the pocket of my jacket
Image quality: Great images at aday and at night
Price: Being able to use the camera without worries or regret
Right out I feel only the Fuji X100 and the Ricoh GR fit that bill.
Final Thoughts
We all love reading reviews and spec lists.  Yet you won't identify the best camera for street photography that way. Basically all cameras available today are good enough for street photography. If you feel your images aren't good enough, the camera is most likely not the problem. And as I wrote in my street photography tips, new gear is unlikely to improve your photography.
Your personal preferences are important. Specs and reviews come second. The best camera for street photography is the one you like working with. If you want to study something, read the manual, because mastering your camera matters on the street.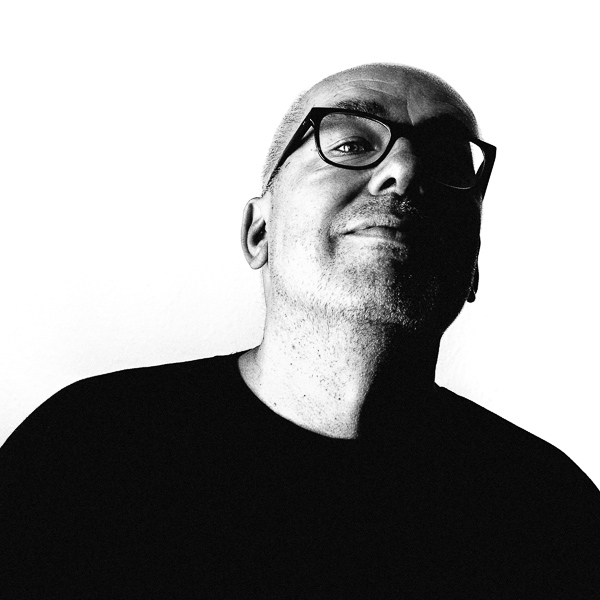 Martin U Waltz is a photographer, educator and writer. He is passionate about street photography. The streets of Berlin are his preferred hunting ground.
He is a founding member of the Berlin1020 Street Photography Collective, the editor of the German Street Photography Site and the initator of the German Street Photography Festival. Martin has written and co-authored several books on street photography.
Martin has won numerous awards at  international photography competitions. His work has been shown in exhibitions all over Europe.
Find Martin on
Discover Berlin • Learn Street Photography • With Martin U Waltz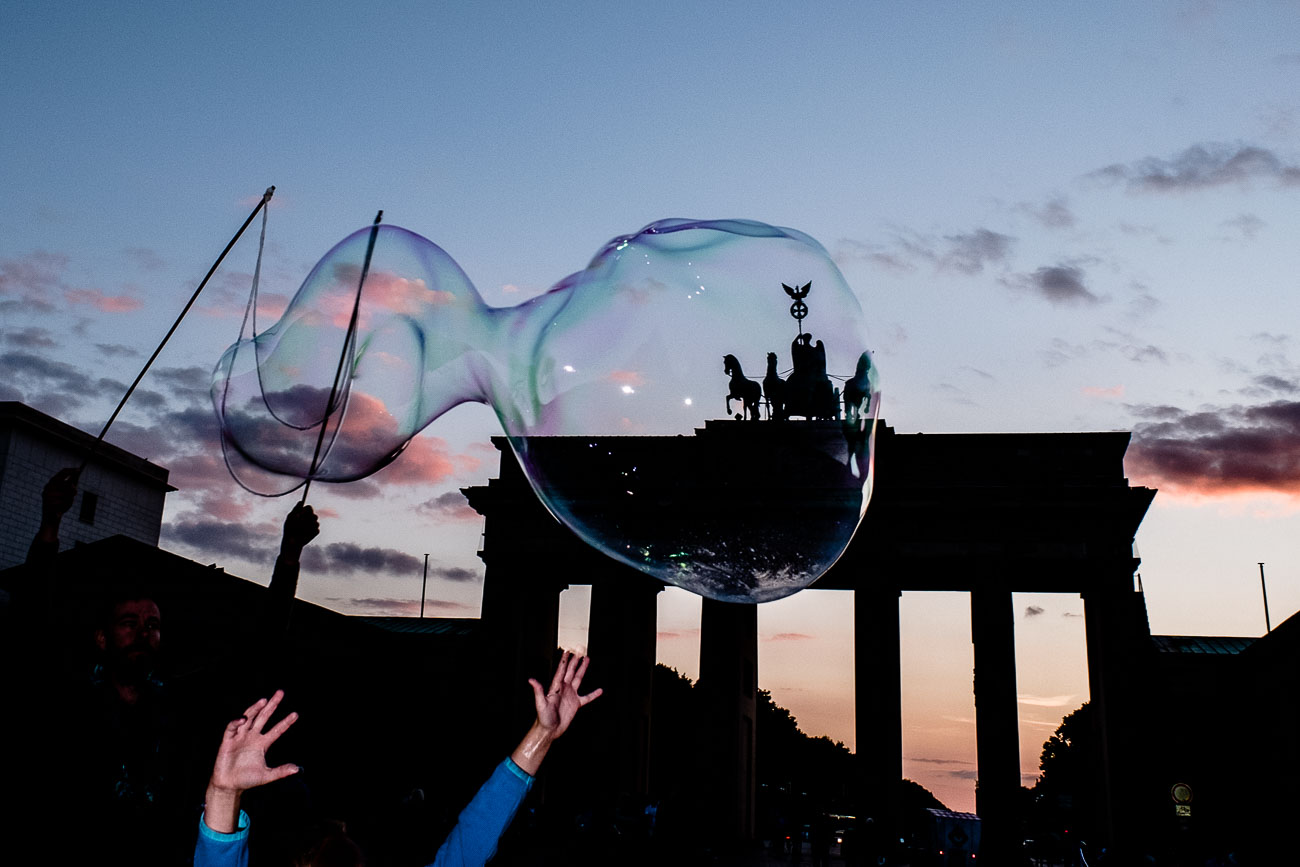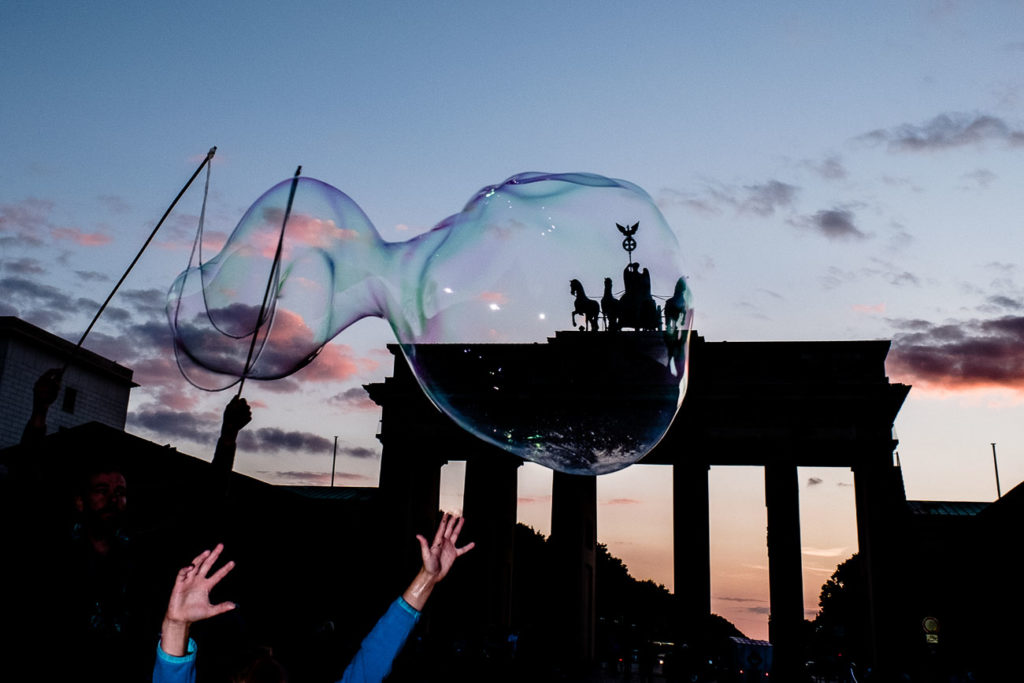 German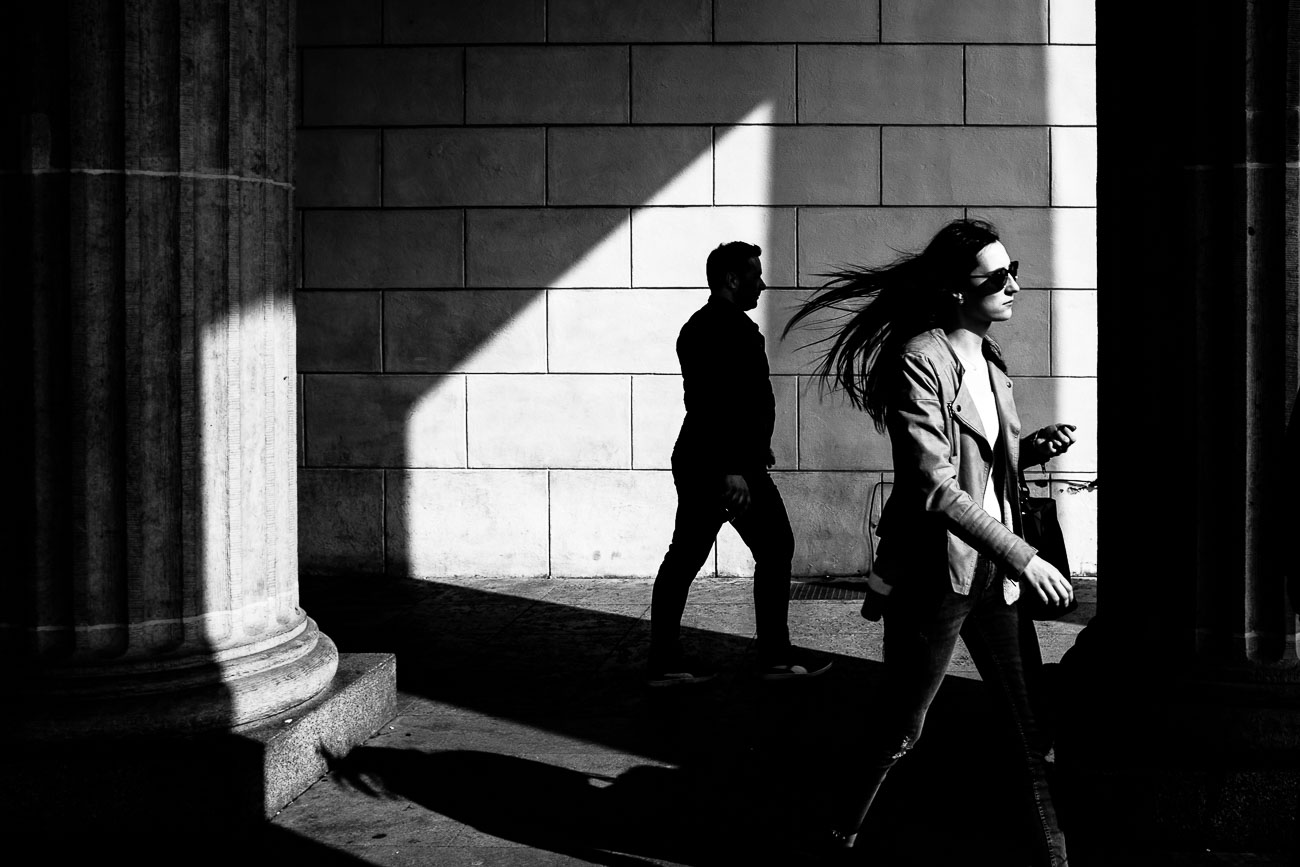 English
The Street Photography Blog